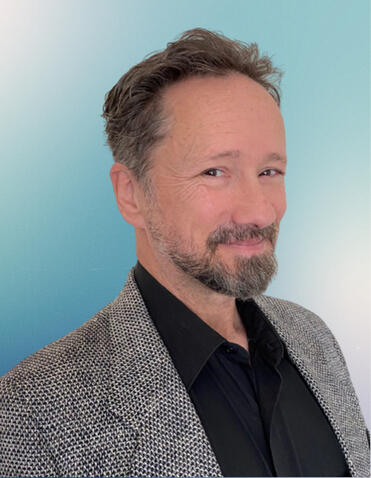 Don Ferris
Senior IT Professional
Specializing in:
Global IT Team Management and Leadership

Driving Business Growth Through IT Solutions

Digital User Experience

B2B/B2C/XaaS Architecture, Integration and Scaling
LinkedIn - DonFerris 619.663.8619 [email protected]
ABOUT
In my IT career, spanning over 25 years, my roles have included CEO, IT Director, System Administrator, Project Manager, Advanced Support Engineer and Manager, Software QA Manager, IT Analyst, IT Consultant, and Web Developer.I bring to the table diverse experience, broad knowledge across a wide range of technologies, boundless creativity, exceptional interpersonal and communication skills, meticulous attention to detail, outstanding troubleshooting and problem solving skills, and a personal commitment to customer satisfaction.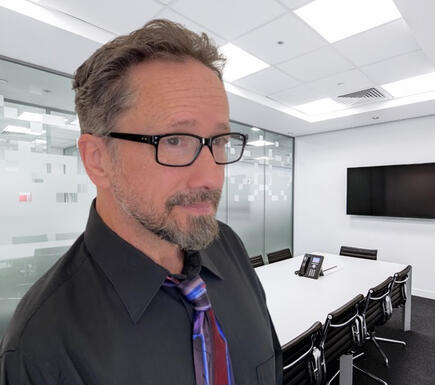 I view Information Technology like a building; IT is the foundation of any business, certainly - but it's so much more. It's the wiring, the lighting, the plumbing, the ductwork, the stairs and elevators. IT is the entire infrastructure. A building without a solid foundation collapses but even with a solid foundation, a building without infrastructure is little more than space and shelter. My job is to understand the needs of the building's occupants, creatively identify ways to improve the infrastructure to meet those needs, then coordinate, collaborate with, and manage the expert tradesmen as they implement those improvements for optimal functionality. IT is a challenging, demanding, and ever-changing field - but extremely rewarding.
CAREER HIGHLIGHTS
As an independent IT consultant providing a broad range of services including...
Network/server configuration and administration

Project management

Data security

On-site/remote support

Ransomware/disaster recovery

Setup and augmentation of client/server apps (e.g. point of sale and inventory/asset management)

Front end/full stack web development

Virtualization/cloud-based microservices and web apps

Development of custom automation solutions and more
As an independent web developer/digital media provider...
Collaborate with a diverse range of clients spanning all levels of tech sophistication

Provide project management services for website/web app development projects

Create innovative, eye catching, memorable websites and print materials asserting the client's brand

Developed an award winning website for a 50th class reunion incorporating database driven social media elements at a time when social media was still in its infancy
As the CEO of a tech startup...
Conceptualized and set in motion a revolutionary, groundbreaking entertainment platform providing remote audiences with live, front-row-interactive entertainment

Recruited stellar C-level executives from prominent companies like Gateway, eMachines, HBO, and AMD

Project manager for all projects

Served as IT Director and System Administrator, performing all IT-related duties

Implemented and customized sophisticated virtual office for remote collaboration
As the manager of a software QA team for a Fortune 500 company…
Significantly improved QA team productivity by designing, developing (full LAMP stack), and deploying intranet portal for rapid data entry of QA test results. Simultaneously provided the engineering team and management with up-to-the-minute reporting of software defects and detailed quality/performance metrics

Leveraged shell scripts and virtualization to create an automated build system, improving feedback loop between QA and Engineering, dramatically reducing (from weekly to sometimes daily) the cycle of build testing, defect reporting, and bug fixes
As the manager of an advanced support team for a Fortune 500 company…
Opened channels of communication and fostered strong collaborative relationships with engineering and QA teams, giving customers a stronger voice with regard to product features and quality

Developed shell script for automating collection of detailed, in-depth system hardware, software, and process information including network and diagnostic data. Output as HTML for easy navigation with links to external resources, allowing support engineers to analyze and diagnose problems quickly, substantially increasing customer satisfaction
SKILLS
Operating Systems: Microsoft Windows (NT - 11); MacOS (Snow Leopard - Mojave); Linux (Debian/Ubuntu and derivatives, desktop and server); iOS; Chrome OS; AndroidNetworking: TCP/IP, SSL/TLS, SSH, DNS, DHCP, VPN, Cloudflare/Secure TunnelsCloud: XaaS; Cloudflare; Google Docs/Sheets/G-Suite; WordPress; NextCloud; Leantime (Project Mgmt); Kanboard; DokuwikiDevelopment/Code: Git/Github; Front End/Full Stack LEMP Web Development - HTML, CSS, Javascript, PHP, MySQL/MariaDB; BASH/Windows shell scripting; PythonGeneral IT Skills: Virtualization- Docker, VirtualBox, Proxmox, VMware; Outstanding troubleshooting/problem solving skills; technical documentationApplications/Suites: Microsoft Office; Libre Office; Paint.net; many moreOther/Misc: Zoom; Skype; Microsoft Teams; AnyDesk; Slack
career history
IT Consultant - Augment Technology Solutions, Tucson, AZ/Las Vegas, NV
2012 - 2022
IT consulting/remote user support - network/server administration, virtualization, self-hosted services, data security, full stack web development, and more


CEO - LiveTime Networks, Oceanside, CA
2007 - 2011
President, Evangelist, System Administrator, Project Manager, Web Developer (Full LAMP Stack), more


Web Developer - Beach Bum Digital Media, Oceanside, CA
2007 - 2010
Designer of websites, digital media, and print materials for small businesses


Manager, Advanced Support/Software QA - Compuware, San Diego, CA
1999 - 2007
Tech/Advanced Support Engineer, Advanced Support Manager, Software QA Manager


Global Support Engineer - Immersion Corp, San Jose, CA
1996 - 1999
Exclusive worldwide support contact for users of 3D digitizer (serial peripheral), providing broad support of CAD/engineering, medical, and commercial CGI/3D animation applications on Windows, Mac and SGI platforms


Student
1980 - Present (Ongoing)
Extensive, ongoing self-study in homelab (simulated enterprise environment) including advanced networking, cybersecurity, and Kubernetes; multiple development projects (Python, nodeJS, Flask) with numerous others waiting in the wings; actively pursuing CompTIA Security+ certification through Syracuse University's Onward To Opportunity program for veterans


INSIGHTS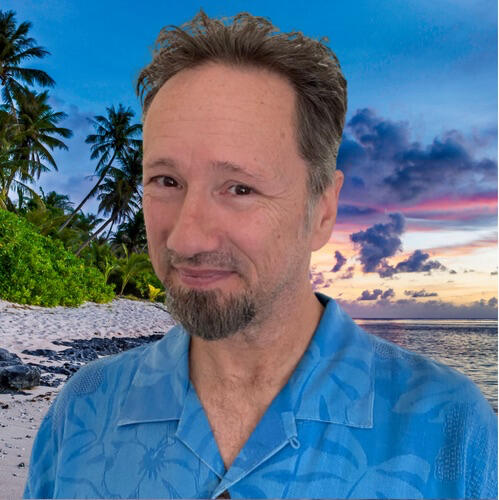 A look into what "makes me tick" on a personal level...
Lifelong learner - I have always had an insatiable thirst for knowledge. I LOVE learning new things, which is probably why I chose a career in Information Technology; there's always cool new technologies, always so much to learn!

Home Theater enthusiast - there's no home entertainment like immersive home entertainment! I enjoy movies, TV shows, and sporting events on a 120" screen with an excellent surround sound system. (An upgrade to 3D surround sound is in my near future!)

Smarthome afficianado - currently in pursuit of the holy grail of home automation - rock solid (room-to-room) presence detection. (The true holy grail of home automation is probably, "Alexa, do the dishes" but I'm keeping it real…)

Dogs - I'm one of those people who thinks dogs are some of the best people I know! I feel pretty good about the fact that almost all dogs love me back. I enjoy the boundless love of two absolutely wonderful dogs - Lola (a black Golden Doodle) and Louis (a Bearded Collie) who is my best friend and constant companion.

"Tikiphile" - I love of all things Polynesian/tropical. I'm happiest when I'm surrounded by palm trees, with sand between my toes and a drink with a little paper umbrella in my hand. No matter where we live, my wife and I surround ourselves with tropical decor and try to maintain that "island attitude".

Woodworking - my "zen activity", I'm never more at peace than when I'm creating things from wood.

Passionate about music with broad, diverse (sometimes eclectic) musical tastes. More than a "music lover", I live music; it's a crucial, ever present element of my life.

Singer/songwriter with a home studio for production. I own a beautiful arch-top electric guitar, a bass guitar, a keyboard, an ukulele, and several harmonicas. Someday I will learn to play them all but for now I can only play my vocal chords.

(Former) bandleader, frontman, and lead vocalist for a 10-piece R&B horn band (inspired by Tower of Power) performing Soul, Motown, Funk, and a little Disco.

Audiophile - when you love music like I do, it's almost essential that the music be reproduced with the best possible fidelity and sound as lifelike as possible.

Motorcyclist - While I don't own a motorcycle currently, I have for most of my life. (Fun fact: my first motorcycle was an 80cc Harley Davidson "Shortster"!) I have probably logged more miles on a motorcycle than I have in cars, including a 5 week, 13 state, 8000 mile cross country trip I took with my wife.

Open-air motorist - when I'm not riding a motorcycle, I prefer to be driving a convertible - top down. (Fun fact: my first car was a convertible and I drove it home with the top down - in spite of the fact that it was a very cold, snowy winter day in Central Illinois... and when I got it home, the top wouldn't go back up!)

Last but definitely not least…

Happily married to a beautiful, kind, creative, artistic woman - with a heart of gold - for over 20 years.